Eishet Chayil Bookclub
The Eishet Chayil Bookclub has grown – we have a lovely selection of books and invite all the ladies of our Shul to join us. Meetings take place approximately every 6 weeks. For further information please call Aviva Rabinowitz on 083 600 4515 or Wendy Richard 0829036711
Eishet Chayil – About Us
We are delighted to announce the establishment of an exciting new women's movement, Aishet Chayil. The name Aishet Chayil is derived from the famous poem by King Solomon, in praise of the Shabbat queen and the Jewish woman. It depicts and symbolizes the strength, kindness and importance of the role that we women play in Judaism, our homes and our community.
Aishet Chayil will focus on the needs and interests of Jewish women in our community. We intend hosting regular talks by dynamic speakers, cooking demonstrations and cultural events.
We will also be establishing a book club and all avid (and not so avid) readers are encouraged to join.
Kindness is a cornerstone of Judaism and no Jewish movement would be complete without a tzedokah programme. We intend to reach out to both our own community and beyond in times of need.
We would be delighted to have you join us and we look forward to your participation.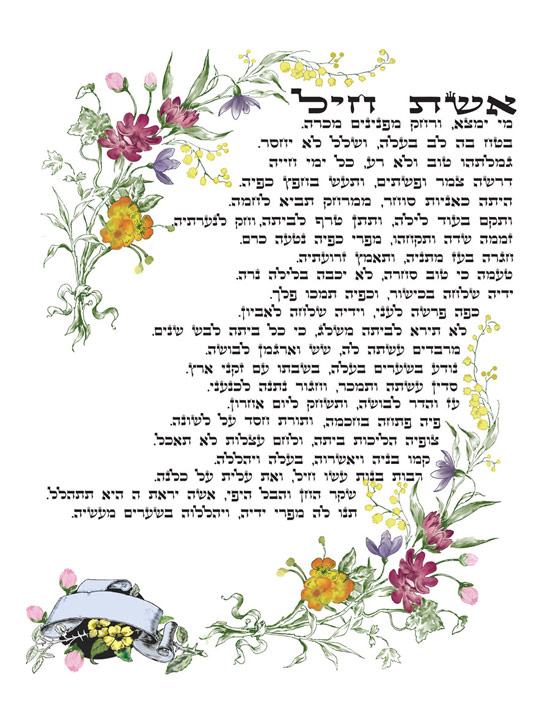 All women are invited to participate in this exciting journey with us. Anyone wishing to assist is requested to contact:
Rebbetzin Aviva Rabinowitz
Cell: 083-600-4515
After 2Pm: 011-788-1060
Wendy Richard
Cell: 082-903-6711
After Hours: 011-788-1060